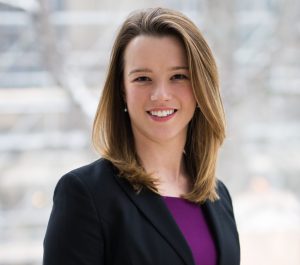 Meet Kate! (the short version)
I'm a Knowledge Translation (KT) Specialist at a children's hospital in Toronto
I also co-lead an international pedagogy research group
I have a Ph.D. in behavioural psychology research and human development
I've worked with children, parents, teachers, and healthcare providers for over 15 years
I love behavioural science, design thinking, and making science useful (also, dogs)
You're still here? (click to check out the full-length version of my bio)

I am a behavioural scientist and interdisciplinary scholar in Toronto, Canada. Currently, I work as a Knowledge Translation (KT) Specialist in the Bloorview Research Institute at Holland Bloorview Kids Rehabilitation Hospital. For details about my work with Canada Research Chair Dr. Gillian King, visit the PRIME team website. I am also co-director of IRSTE, an international group of researchers and pedagogues that studies evidence-informed music education and hosts a biennial meeting bringing together scientists, teachers, and community members. See IRSTE.org for more.

Previously, I have been a Knowledge Broker for the Canadian Task Force on Preventive Health Care, a member of the Team for Implementation, Evaluation, and Sustainability (TIES) within Dr. Sharon Straus's KT Program at St Michael's Hospital, and a Postdoctoral Fellow at the University of Toronto and the Centre for Addiction and Mental Health. My postdoctoral research investigated the mental health and substance use of youth in care and custody as part of a multidisciplinary team of researchers and clinicians, in collaboration with the (now-former) Ontario Ministry of Children and Youth Services.

I completed my B.A. (Adv) with Honours at the University of Manitoba, researching the development of language, literacy, and social skills under the supervision of Melanie Soderstrom, Richard Kruk, and Melanie Glenwright. I then earned my Ph.D. in Experimental Developmental Psychology at McMaster University under the supervision of Dr. Laurel Trainor, founding Director of the McMaster Institute for Music and the Mind. My doctoral work focused on auditory and social development in early childhood. Specifically, I investigated how children's sensitivity to temporal information in music relates to their ability to synchronize movements, and how perception and synchronization are impacted by age, environment, and formal training. I have taught undergraduate courses in both the Faculty of Science and the Faculty of Arts, and received a McMaster teaching merit award for my work. I also have a Knowledge Translation Professional certificate from SickKids Hospital.

I strive to make research accessible and relevant to a wider audience by engaging patients and the public in more stages of the academic research process, presenting about scientific evidence to the interested public, and contributing relevant expertise to the arts and education sectors. I am the guest scientist on Music for PhDs, "an art project disguised as a podcast", and an alumna of the Beakerhead Science Communication residency at the beautiful Banff Centre for the Arts. I've delivered workshops and guest lectures across Canada and internationally, everywhere from seniors residences to the heart of Manhattan!

Most of the time, I live in Toronto. My foster dog likes it that way You can find me on LinkedIn, ResearchGate, Academia, and (infrequently) Twitter, or email to get in touch.
Or have a look at some of my projects: